ABOUT BKM MANAGEMENT COMPANY
BKM Management Company manages a portfolio of 9.3 million square feet of multi-tenant industrial properties for BKM Capital Partner's private and institutional investors. With a focus on "boots on the ground" execution at the property level, BKM has in-house capabilities for both property management and leasing. The teams at the property level are focused on ensuring our tenants thrive and that the properties are managed in the most efficient way.
9.3 Million
SQ. FT. CURRENTLY UNDER MANAGEMENT
13 Offices
across the western u.s.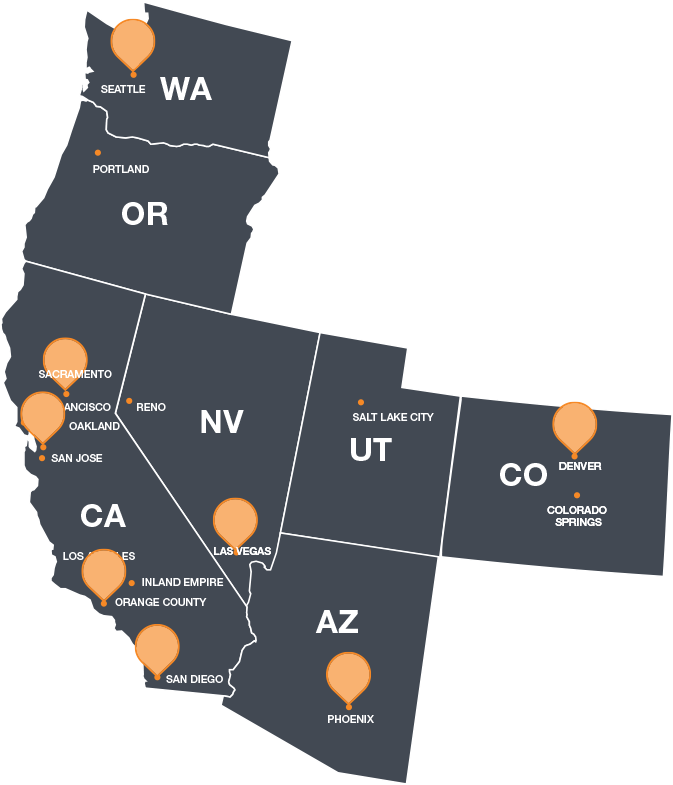 OUR PROPERTIES
44 BUSINESS PARKS ACROSS THE WESTERN U.S.
ABOUT BKM CAPITAL PARTNERS
Headquartered in Newport Beach, California, BKM Capital Partners is a fund manager specializing in the acquisition and improvement of value-add multi-tenant industrial properties in metro areas across the Western U.S. Combining a deep knowledge of this niche industrial product type with in-house capabilities including on-site property management, asset management, and structured financing, the firm continues to build on its proven track record, generating strong results with high levels of transparency and engagement for investors.
COME GROW
WITH US
We are always looking for the right people and the right properties to enhance our portfolio and company. Come grow with us!
INDUSTRIAL, OFFICE & RETAIL SPACES AVAILABLE
TENANT SERVICES
If you are currently leasing space and have service needs, please contact us at 949.566.8800 or submit an inquiry here through our Tenant Portal.